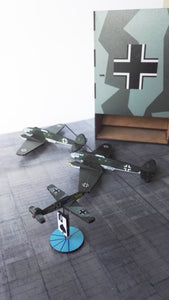 Based around the colour scheme of our Messerschmitt BF 109 models this Luftwaffe Dice Tower comes in stunning full colour ready for you to put together and add some drama to your dice rolls in game.

Made from 2mm MDF this comes in kit form.

Plane models are not included.