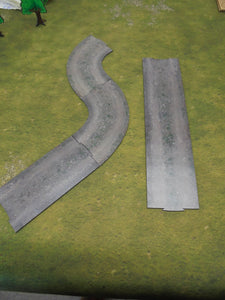 Photo realistic dirt road sections of the the type of track or road found all over the world this set allows you to make 1.2 metres of straight road. Linking with a jigsaw type end this allows you to place the road sections firmly together so that you can create a good looking continuous road.
Suitable for gaming 20mm up to 30mm size.
This set consists of straight road pieces; 2 x 30 cm, 3 x 15 cm and 2 x 7.5 cm.